Pembroke Pines is in an active hurricane area and vulnerable to all the insurance perils that go along with them. It sits on the border of Miami-Dade County, the hurricane capital of the Country.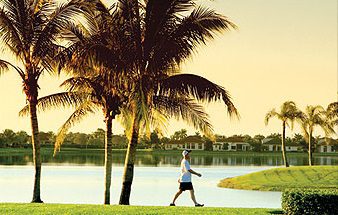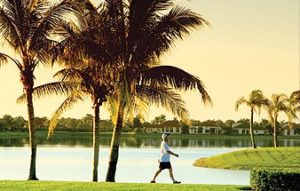 Homeowners' insurance costs in South Florida are henceforth the highest across the United States. Wind (hurricanes) and flood damage are the most common insurance perils, while they are the most expensive as well. Since February 2020, it has only gotten worse.
Wind damage caused by storms such as hurricanes can result in home damage. Wind damage would be covered by most home insurance policies in Florida unless removed.
Water damage and flooding is another significant peril faced by Florida's homeowners. An example could be your roof being torn-off by wind and then the rain comes. Hence a homeowner must try and make sure that his home insurance policy covers water damage that arises due to hurricanes. A homeowner may alternately invest in a flood insurance policy. This becomes even more important if one lives in an area which is particular area vulnerable to flooding.
When you reside in Pembroke Pines, it is best to make sure to protect your home against these perils. Correspondingly, one must spend some time discussing these coverage's with the agents who sell them homeowner's insurance. This will help the Agent figure out all the coverage's that your policy needs. The Agent and the homeowner then can correspondingly locate a policy that meets the requirements in the best of ways.
Dwelling Coverage (or Coverage A) safeguards a home's structure. This characteristically involves the walls and the roof. The structure is typically valued by the present day construction costs, which would be required in order to reconstruct a home. Each Insurer has it's own Replacement Cost Estimator to determine that value. It is usually different from the real estate value of a home.
Personal Property Coverage (or Coverage C) protects all that is within your home, such as furniture, electronics, and appliance among other things. One also comes across protection for physical structures of buildings on your properties, which are away from homes, such as a garage.
Liability Coverage is a kind of insurance that protects a homeowner, if they are sued if someone else gets injured on his property. This may involve something as simple as someone twisting an ankle over a loose step at the homeowner's property. Similarly, it can also protect a homeowner if he damages someone else's property.
In case a home becomes uninhabitable due to a covered loss, there are cases wherein homeowner's insurance policy provides coverage for Additional Living Expenses for the homeowner's family. They involve the expenses incurred when the family lives away from their home, and often include the cost for lodging, food and apparel. Mold rehab is one loss that is the most common to trigger this coverage. In such a case, a homeowner must carefully maintain his receipts, so as to find the suitable reimbursement.
A few of the other kinds of homeowner's insurance include insurance for equipment breakdown, identity theft, dog liability, increased replacement cost on dwelling, and golf cart physical damage and liability. They are sometimes a part of home insurance policies and sometimes sold separately. A homeowner can gauge his requirements in detail before deciding upon the kind of insurance policies he would want to go for.
Call us for a home, auto or business quote today at 754-202-4525.